Ultimate Champions
Regular price

RM 2,079.20

Sale price

RM 2,079.20

Regular price

RM 2,599.00
Share
Choice of Champions
With the ULTIMATE, we bring cycling shoe performance to another next level
Unparalleled power transfer for all your explosive sprints and short, out of the saddle power bursts. In comparison to the EXCEED and AIR we have built in extra stiffness into the carbon fibre chassis. And we are not afraid to show it off – more exposed carbon fibre that highlights the unique handmade fabrication methods that are applied in the ULTIMATE.
THE CHOICE OF (OLYMPIC) CHAMPIONS
GREG VAN AVERMAET'S WEAPON OF CHOICE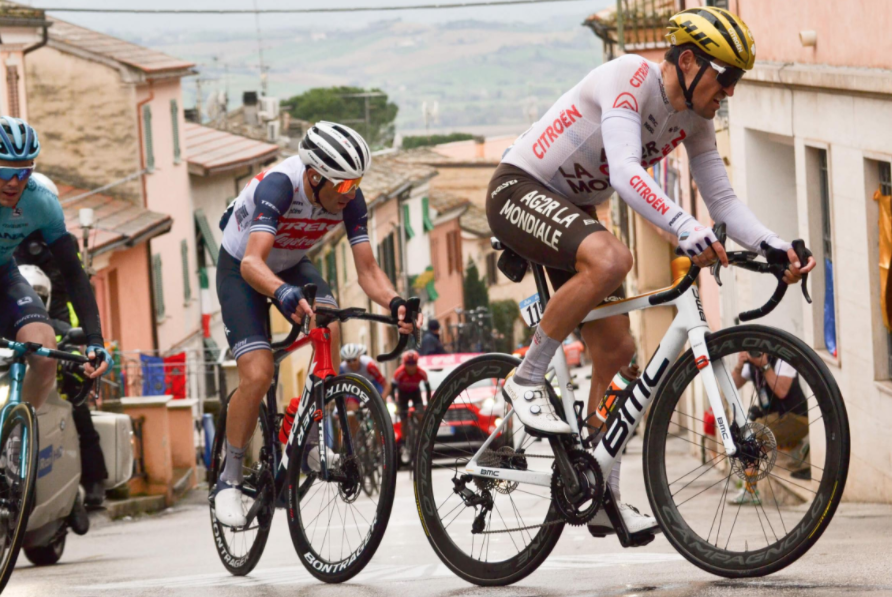 Professionals ride over 30.000 kilometres per year hence the world tour peloton is the ultimate testing ground for high-end performance products. For the 2021 season Nimbl is the choice of over 25 world class athletes that have sought new levels of performance through their shoes. Greg van Avermaet, rider of the AG2R Citroën team is one of them. The Olympic champion is known to be demanding on his equipment and approached nimbl to see whether we could jointly develop a new benchmark for power transfer, comfort and most importantly fit. The result of this development process: the ULTIMATE.THE DEVELOPMENT PROCESSPRO-RIDER INPUT TO YOUR BENEFITGreg is a very articulate athlete capable of providing very specific, actionable input. Based on Greg's feedback we have gone through many design iterations and numerous test samples were made to find the right fit and the optimal stiffness. During the past period, Greg van Avermaet has extensively tested and raced on the ULTIMATE. Like in the car industry, our prototypes were 'camouflaged' in an EXCEED uniform (the EXCEED upper was assembled) to hide the new technology beneath the surface.
THE RESULT: A CLASSIC YET HIGH TECH LOOK
THE GvA LAUNCH EDITION
The basis of the Ultimate is our improved proprietary monocoque carbon chassis. The exposed carbon visibly underlines that the construction and assembly of our shoes is fundamentally different to all other mainstream brands.
As a man of details, Greg also had great influence on the design of the Launch edition of the ULTIMATE. The base of the design is majestically white microfiber upper finished with a white closure system. Logically a golden touch is applied to an otherwise understated white design to match the rest of Greg's kit. The result? You be the judge of that.
"At a very low weight of barely 200 grams the ULTIMATEs combine a very good fit with an ultra-stiff and stable carbon platform. At each new test sample, I felt my feedback was truly translated into improvement. When visiting the factory I witnessed the passion and craftsmanship that the nimbl crew put into the manual production of each pair of shoes. I truly believe that the nimbl ULTIMATEs present a new level of cycling shoe performance." Greg van Avermaet