Pro Bike Fitting - ID MATCH™
Regular price

RM 1,300.00

Sale price

RM 1,300.00

Regular price

RM 0.00
Share
Determine the correct measurement for your current bike
Adjusting the saddle fore / aft position
Finding the optimum saddle height
Finding the right handlebar size
Computer scan physical assessment with no markers
Exclusive idmatch(™) technology for scientific fit
Saddle Fitting, Saddle Test, Cleat Fit, and more.
Mobile phone report and printed final report of final fit assessment with specific product recommendations for your body mechanics.
Book an Appointment
Plan for 1/1.5hours at Jami Bike Cheras Kajang and Bike and Beans Putrajaya Location, in our exclusive idmatch™ Bike Lab. An idmatch™-trained team member will provide 1-on-1 personalized guidance.
Get Scanned
You'll ride the idmatch™ bike and get a full-body scan with our state-of-the-art computerized technology. A sophisticated algorithm will prescribe specific adjustments for your bike that yield ideal comfort and performance for your anatomy and movements.

Experience Bike Fit
Our expert team will help you make the adjustments to your bike, order any necessary parts, and help you to make your idmatch™ recommendations a reality. In no time, you'll be riding with more comfort, more power, and more speed.
What does an idmatch™ fitting cost?
An idmatch™ bike fitting takes 2 hour and costs RM 1,300.
Guarantee
It comes with a 60days guarantee where you can come back at any time to the idmatch™ Jami Bike Cheras Kajang or Bike and Beans Putrajaya if anything is not to your satisfaction.

Bike Fitting
A set of high-tech tools to make the biomechanics evaluation of the cyclist simple but scientifically reliable. A mechatronic simulator and markerless software assisted by a 3D scanner guarantee a unique experience of high professional value. A third-generation laboratory that transforms a manual activity into a professional analysis. The artificial intelligence created to manage the system remembers all activities performed by a subject and enhances the experience for each individual athlete. idmatch Bike Lab is offered in two versions: one light - portable - and one professional.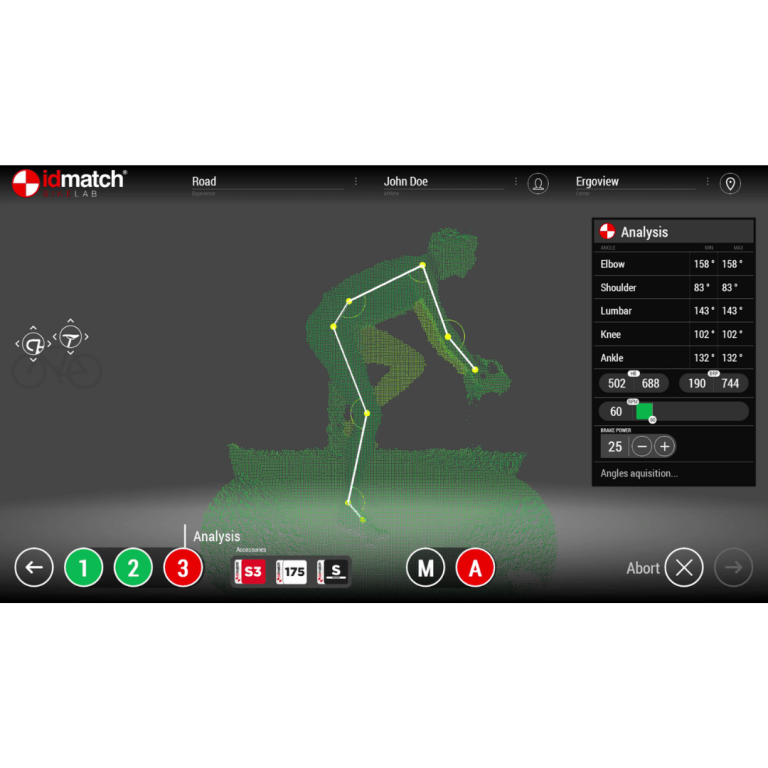 Analysis System
idmatch Analysis System is an innovative analysis software that, thanks to dynamic 3D scanning, allows you to analyse the cyclist while pedalling, studying angles of movement and angular velocities without the support of markers. It then processes possible solutions by modifying the Smart Bike setting in real time.
Smart Bike
idmatch Smart Bike is an automated simulator that allows you to reproduce any set up position required through the Analysis System. The simulator is engineered to meet the needs of any cycling discipline thanks to its wide range of movement, easily replaceable set of accessories and adjustable cranks.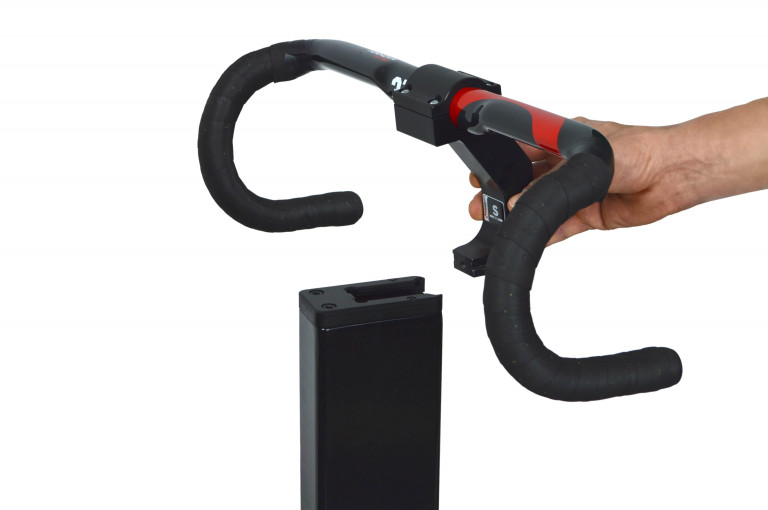 Quick Release Replacement System

The QRRS (Quick Release Replacement System) is a system conceived by idmatch for fast and easy replacement of Smart Bike compatible saddles and handlebars, without making any mistakes.
ID Match Identity Matching System

A scientific approach for wellness and performance
Technology, science and continuous innovation
Allow ID Match to maintain a high level of customization, precision and reliability.