Cleat Fit - IdMatch™
Sale price

RM 150.00

Regular price

RM 0.00
Share
Using either your existing shoes or a new pair of shoes, the idmatch cleat fitting will take around 45 minutes. Please ensure existing shoes are clean and the cleats are able to be adjusted.
Finding the most efficient cleat angle
Determine the abnormalities of the foot
Mobile phone report and printed final report of final fit assessment with specific product recommendations for your body mechanics.
Foot Fitting with ID Match
Identity Matching System
A scientific approach for wellness and performance
Technology, science and continuous innovation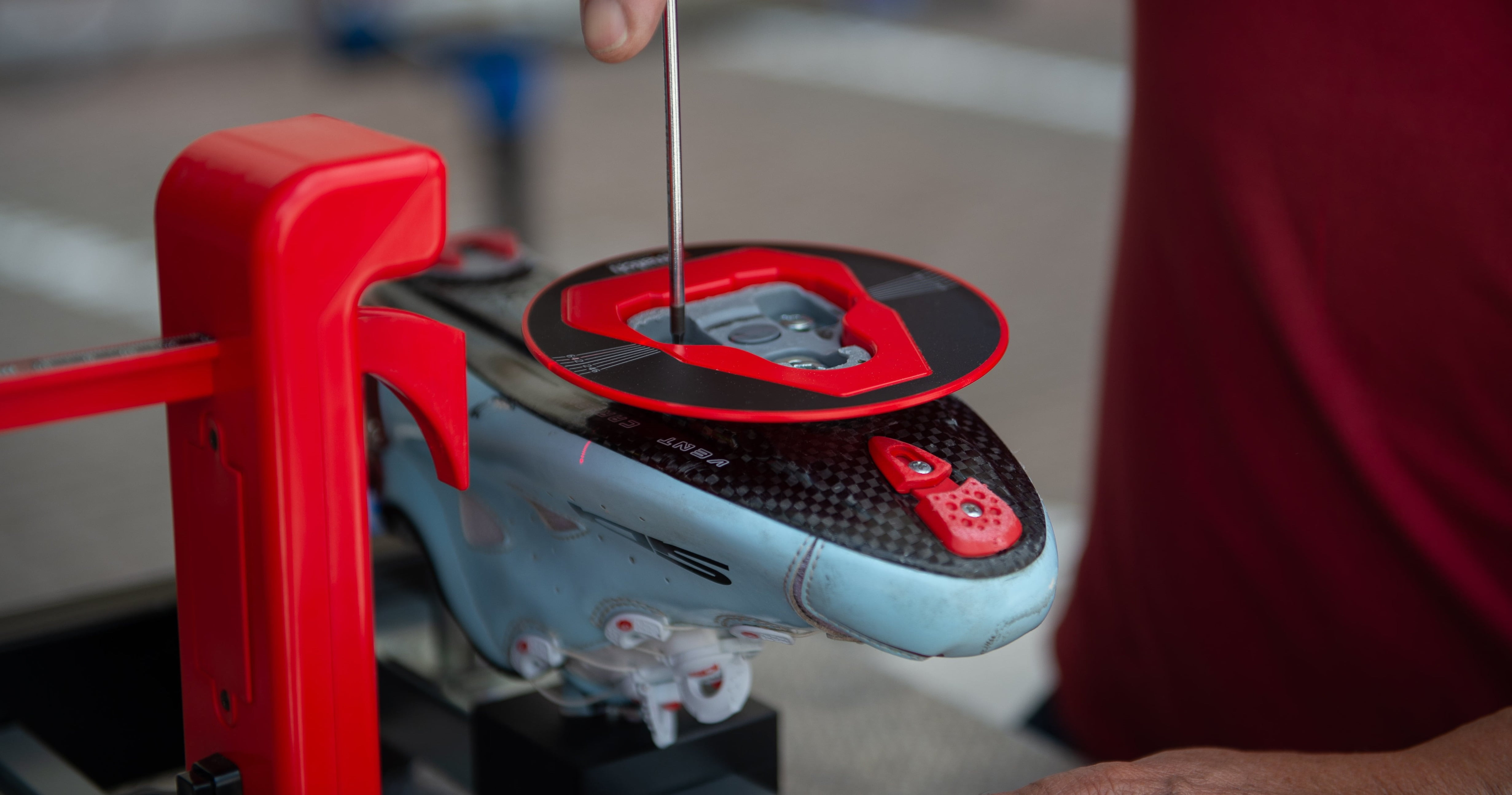 Foot Fitting
idmatch Foot Fitting is a kit of tools that allow the pedal axis to be perfectly aligned with the balance point of the foot so that 100% of the power can be transferred.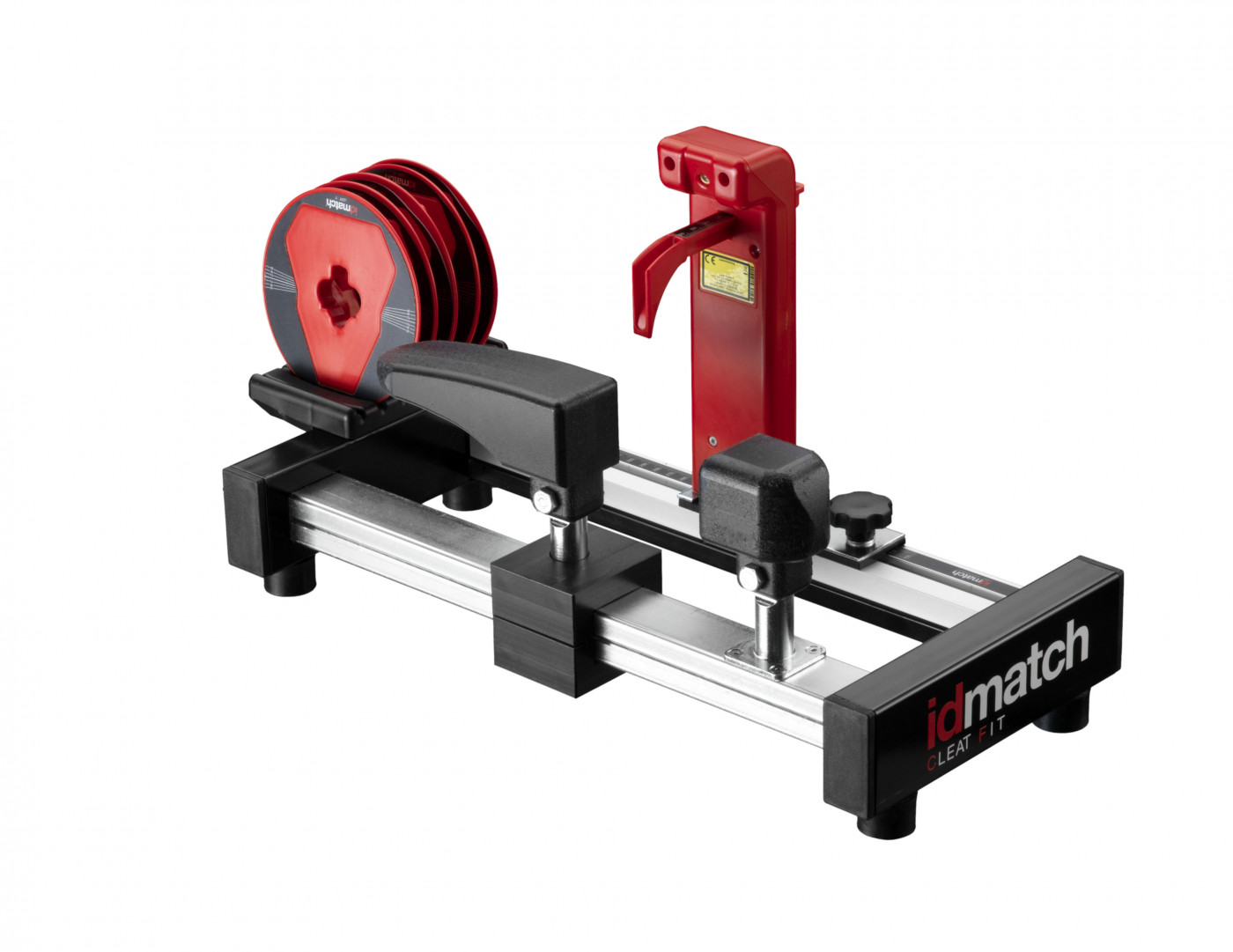 Cleat Fit
idmatch Cleat Fit is the first system that allows the measurements taken on the foot to be transferred directly to the sole of the shoe. Aligning the cleat with the pedal axis will be simple and extremely precise. Thanks to a laser beam and a goniometric disc, the position and orientation of the cleat will be perfect.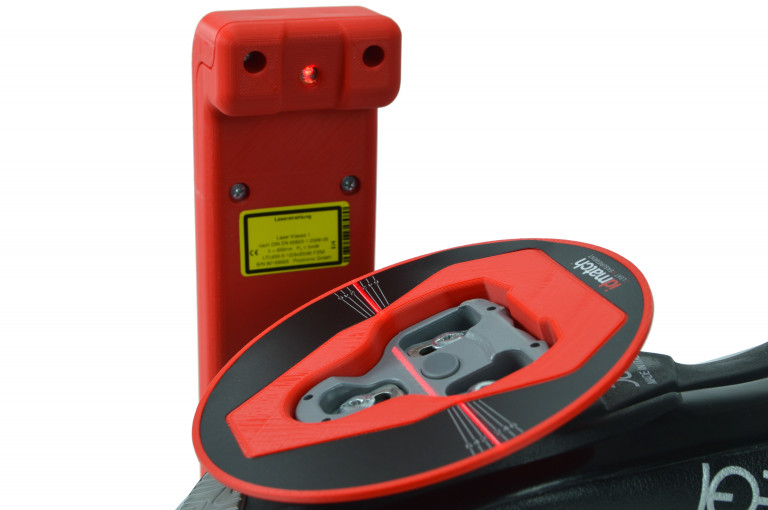 Laser Pointer
Thanks to a laser beam, the position of the pedal axis under the sole can be exactly aligned with the cleat, thus achieving maximum precision in final positioning.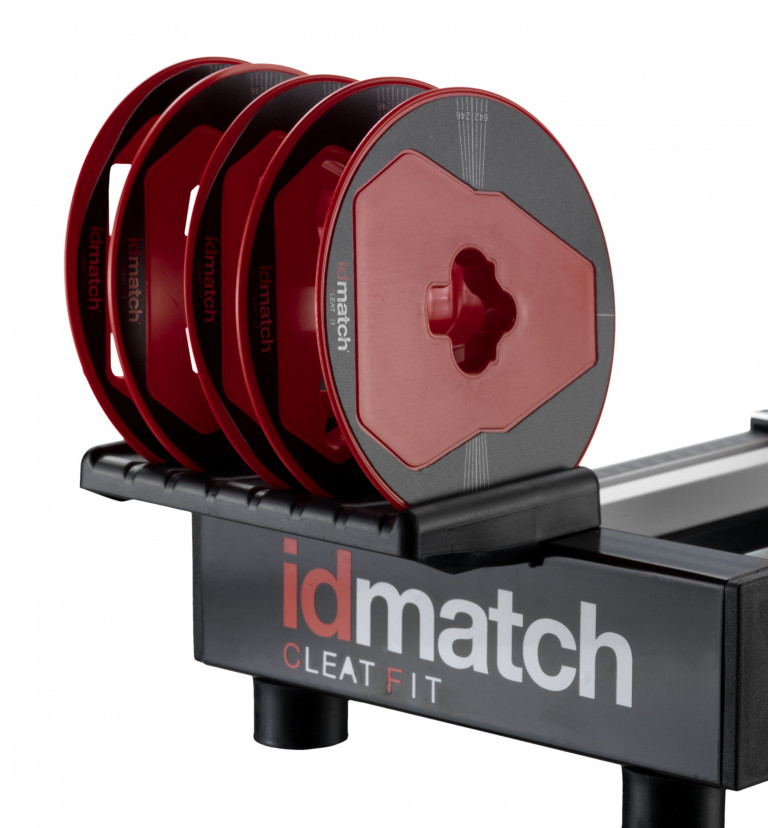 Goniometer Discs

The goniometer disc applied to the cleat makes it possible to adjust both the distance of the cleat from the heel and its rotation in relation to the longitudinal axis.