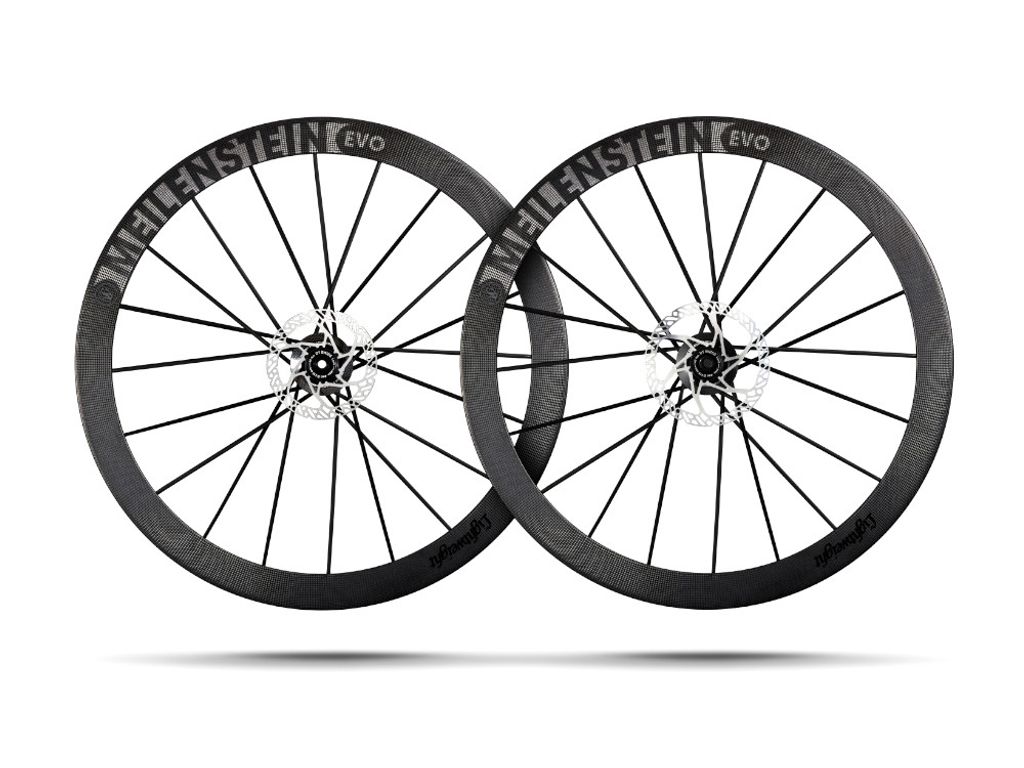 LIGHTWEIGHT MEILENSTEIN EVO
The new Lightweight Generation EVO is here, either you drive it or you overtake it! Since their market launch, the full carbon wheels from Friedrichshafen have been among the most sought-after wheel sets for racing bike enthusiasts as well as professional riders. For Lightweight, however, this is no reason to rest on your laurels, but motivation to significantly improve each new generation of wheelsets and to equip them with new features.

The EVO milestone is one of the lightest high-profile disc wheelsets on the market. Thanks to the use of special CFRP fibers in combination with a new layer structure, it is even more stable and durable. For the driver, this means even more efficient power transmission, excellent handling and, above all, even more speed. Despite the enormous rigidity, the comfort factor could also be increased in order to conserve the driver's strength on long journeys. Also new are the highly modular full carbon spokes specially developed for disc brakes. These help to transfer the braking forces better and ensure extremely precise braking behavior. The rim width increased to 18.2 millimeters and the tubeless-ready profile provides a further intended use . In addition to the use of road tubeless tires, the EVO Disc milestone has also been approved for the use of cyclocross and gravel bikes.

The interior of the DT Swiss 240s hubs ensures smooth running and long durability, which is hidden under the innovative Pentagon hub shell made of carbon. In addition to its special appearance, the design prevents the hub body from overheating on long pass runs. With the built-in CeramicSpeed bearings, the SCHWARZ ED also helps you hunt for seconds.