Finding the appropriate bike size
Adjusting the saddle fore / aft position
Finding the optimum saddle height
Finding the right handlebar size
Helpful before purchasing a new bike/frame
Mobile phone report and printed final report of final fit assessment

Bike Fitting
A set of high-tech tools to make the biomechanics evaluation of the cyclist simple but scientifically reliable. A mechatronic simulator and markerless software assisted by a 3D scanner guarantee a unique experience of high professional value. A third-generation laboratory that transforms a manual activity into a professional analysis. The artificial intelligence created to manage the system remembers all activities performed by a subject and enhances the experience for each individual athlete. idmatch Bike Lab is offered in two versions: one light - portable - and one professional.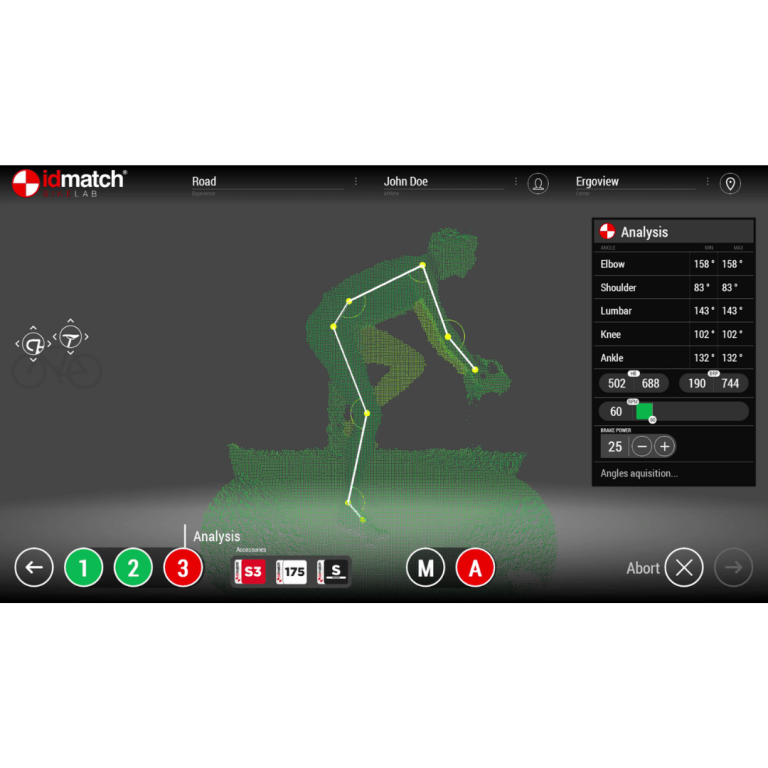 Analysis System
idmatch Analysis System is an innovative analysis software that, thanks to dynamic 3D scanning, allows you to analyse the cyclist while pedalling, studying angles of movement and angular velocities without the support of markers. It then processes possible solutions by modifying the Smart Bike setting in real time.
Smart Bike
idmatch Smart Bike is an automated simulator that allows you to reproduce any set up position required through the Analysis System. The simulator is engineered to meet the needs of any cycling discipline thanks to its wide range of movement, easily replaceable set of accessories and adjustable cranks.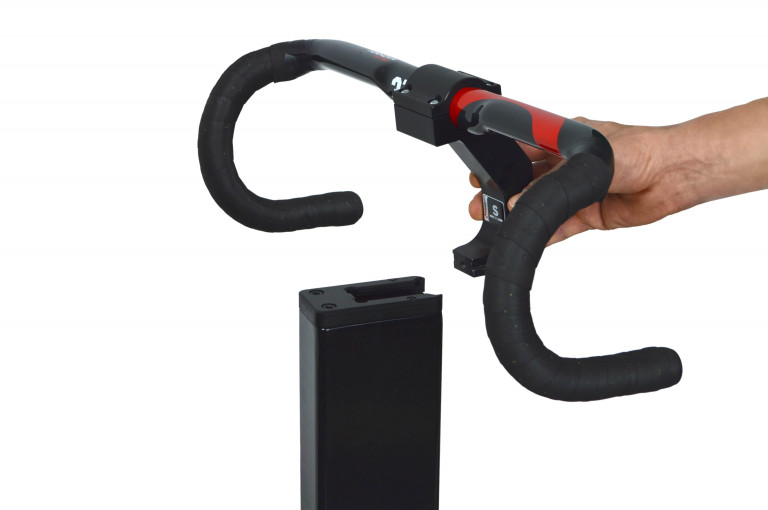 Quick Release Replacement System

The QRRS (Quick Release Replacement System) is a system conceived by idmatch for fast and easy replacement of Smart Bike compatible saddles and handlebars, without making any mistakes.
ID Match Identity Matching System

A scientific approach for wellness and performance
Technology, science and continuous innovation
Allow ID Match to maintain a high level of customization, precision and reliability.